Why is it that kids just keep growing???  Suddenly my boys are in capris and 3/4 length shirts and it.just.won't.warm.up.
So, I spent my morning running around trying to find Jones some pants to wear.  Sigh.
While I was at it, I also bought myself some undies.  Why?  Because I apparently have enough running bras to color coordinate my outfits and still leave two weeks worth of bras at home, but I don't have enough underwear for a 10 day trip. Seriously.
It's getting real up in here.  I leave tomorrow for the five half marathons in five days.  Trying to pack for myself and Beer Geek while preparing everything for my parents to watch the boys MAY make my head pop off.  At least they are old enough not that there's a chance they can tell my parents where I store things or how to get to soccer practice.  A chance, anyways.
And this is what my suitcase looks like:
I'm ready to run, but I'm not sure where the rest of my stuff is supposed to go.  Good thing we are driving.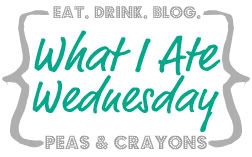 And here's all the food I'm taking (plus a huge bag of walnuts and a bunch of apples):
The plan is peanut butter and jelly for every breakfast.  (Did you know jelly doesn't need to be refrigerated?  Life changing info, I tell you!)  Nuun and Ultima during the races.  A coke (they are the mini ones) and Muscle Milk after.  The rest of the food is for snacking and for adding to the sandwiches we hope to pick up each day for lunch.  Dinner we'll have out each night.
And, is anyone surprised I'm taking beer???
Three days until the first race!!!!