Happy Tuesday, y'all. Hope your Independence Day was a fun! Mine was awesome as I completed my 21st half marathon in 21 states in 365 days. Only two more races to go!
Today on Tuesdays on the Run, we are talking about how you choose the races you run. What is your thought process?
Mine is pretty straight forward: Run.All.The.Races!
No?
OK, really my first thought is "does it get me a new state?" If the answer is yes, run it. If no…

Create Your Own Visited States Map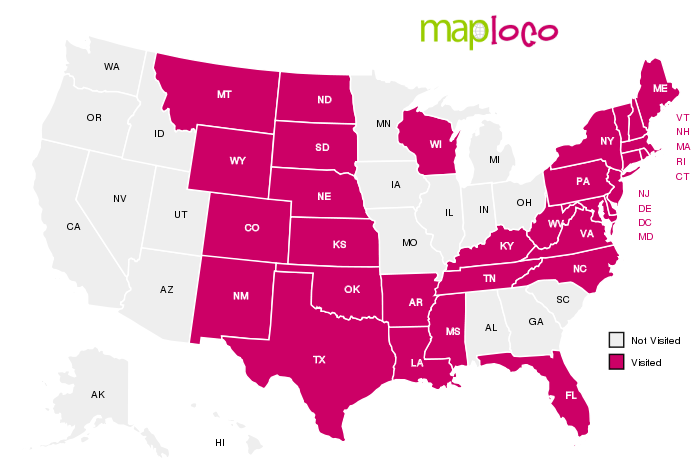 Is it near a new brewpub? (Map is FAR from comprehensive.) If the answer is yes, run it. If no…

Does Shoo have a soccer game or tournament? Yeah, I don't check his schedule first. I'm sure that makes me a bad mom, but soccer season and race season overlap a LOT. If I never ran when he has a game, I'd never get to race. I love my kid and I attend most of his games, but mommy needs some fun too.
If a race doesn't get me a new state and doesn't get me a new brewpub, but Shoo doesn't have a game, I'll consider it, but unless it's local, I'm not likely to run. That's right. I'm not going to drive a long ways and potentially have hotel costs if there aren't a new state and a new beer involved (Yes, I want both.) If it's local and I haven't raced in a while, then yes, please, sign me up.
When I finish my last two half marathons in August, I'll hit Mercury. I'll also be done with half marathons for the year. I may just go into withdrawal. All I'll have left are Marine Corps Marathon and a 5 mile chocolate run.
Maybe I need to find some new criteria…
[inlinkz_linkup id=644743 mode=1]