Happy New Year! We just got back from our trip down south for the holidays. It was a whirlwind of a trip from DC to Jacksonville, FL to the Gulf Coast of Mississippi, and back to DC. Riding in the car for hours has left me with a brain full of thoughts that need to spill out, so I'm joining the January Ultimate Coffee Date.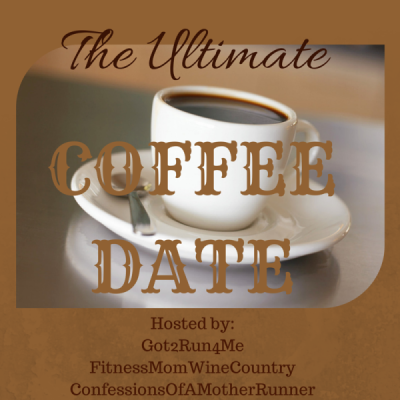 I
If we were having coffee, I'd tell you that I forgot the cord to my computer when we left for Jacksonville.  I had planned to be a bit unplugged while we were gone, but that wasn't quite what I meant. I did manage to get to a Best Buy in Jacksonville to buy a cord, but, umm, I bought a new computer instead. Related: I got a lot of reading done on the ride down to Florida.
If we were having coffee, I'd tell you that despite driving all over the U.S. as a child (my dad was in the military and I didn't fly until high school), I always forget just how big it is. My butt is sore from sitting so much on the drives. The boys were rockstars though and we rewarded them with trips to St. Augstine, a wildlife park, an alligator farm, and Stennis Space Center. Very fun, but I'm so happy to be sitting here in my robe in my own house.
If we were having coffee, I'd tell you that I'm participating in a Ragnar Relay 30 day challenge. The challenge is 30 days of activity in a row between January 1 and February 8 (you choose which day you start). I started on the 1st with a swim and some time on the elliptical. And then I decided I needed to run.  Why? Because I'm toying with the idea of streaking. I'm not all in yet, but I ran again on Friday when we got home, so I've run both days in 2015 (and I'm on day#4 of a streak.)
If we were having coffee, I'd tell you that I've got lots of thoughts going through my head about my goals for 2015. I'm a little scared that I'm making running goals my body can't fulfill. I'll talk about them more on Tuesday, but two words: Marathon Maniac. 2015 is going to be crazy. Fun, but crazy. Thankfully, all I have to do for the next couple of months is train, which means that perhaps I should actually write a training plan…
[Tweet "My break included a new computer, a LONG drive, and the decision to try for #MarathonManiac in 2015. What about yours?"]
Hope your January is starting off well!  I'd love to hear how your "winter break" went!  And join us on Tuesday to talk about our goals – especially if you have specific running goals!