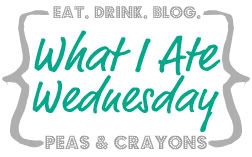 You knew it was coming. As soon as I start blogging about food, you KNOW I'm going to start talking about beer. If you are a friend on Facebook, you know I had "breakfast" for dinner (scrambled eggs, sausage, and toast) with a Starr Hill "The Gift" to drink one night. Yes, I do believe there's a beer for every meal. ;o)
But this wasn't just any dinner with beer. This was the annual beer dinner that I donate to the kids' school auction. This year was a rockin' success if I do say so myself LOL.
All ready to go. Every beer had it's own glass. And yes, I do own that many beer glasses.
We started with a cheese platter paired with Port City's Pale Ale. (I totally forgot to take a picture.)
Salad with pears, walnuts, and gorgonzola cheese and a hefeweizen vinaigrette. We paired this with a Mad Fox hefeweizen.
Pork tenderloin with raspberry chipotle sauce, green beans, and japonica rice paired with Legend Brewing's Brown Ale.
Decadent chocolate raspberry tort paired with Lindemann's Framboise. I would have also like to try it with Mad Fox Wee Heavy or Heavy Seas Siren Noire, but I couldn't get my hands on either last week.
We finished the evening with a vertical tasting of Alaskan Smoked Porter (2002, 2003, and 2004). All in all, it was a completely decadent evening and it's a really good thing I've been working out like crazy lately!