Every year we donate a dinner to our sons' school auction.  It's a four course beer and food pairing dinner.  This was our fourth year and I have to say it may have been the best yet.  The food turned out perfect, the beers paired near perfectly and the company was awesome.
This year's food and pairing:
Cheese Course
Beers:  Starr Hill Northern Lights IPA and Flying Dog Doggy Style Pale Ale
Cheese: A blue cheese, St.Andre Triple Creme, Kerry Gold aged cheddar, and chipotle gouda
The blue cheese paired particularly well with the pale ale and the gouda was amazing with the IPA.
Soup Course
Beers: Legend Brown Ale and DuClaw Black Ale
Soup:  Butternut Squash topped with bacon and swiss cheese (I have an amazing recipe.  I promise I'll share soon.)
Legend Brown is one of my favorite brown ales.  It went great with the soup and was just a much better beer than the Black Ale.
Main Course
Beers:  Port City Porter and St. George's Porter
Main:  Brisket braised in Porter, spaetzle, and green beans
Oh.my.  The brisket was unbelievable.  So very good.  Worth every minute of the cook time that it took.  The Port City paired really well since it was used in the braising, but it also came out way ahead when compared to St. George.  This is not to say that St. George doesn't make a good porter.  They do.  But the Port City Porter was definitely a step above.
Dessert:
Beers: Lindeman's Framboise (our only non-regional beer) and Mad Fox Wee Heavy
Dessert: A heavy chocolate torte thing with raspberry topping from Randolph's (a local bakery)
We all know I have a love for Wee Heavy.  Heck, I even got to brew it once.  So, obviously I knew I'd enjoy that with the dessert (and I did. A lot.)  But framboise is a pretty traditional pairing with chocolate.  It too was awesome, but it's kind of a girly beer.  (A friend from Belgium compares it to the wine coolers college girls like to drink LOL).
All in all, I'm pretty sure we knocked this one out of the park.  My head totally agreed the next day when I was running and my head hurt with every step.  ;o)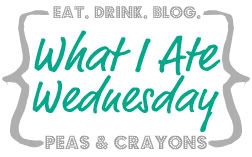 Thanks, Jen for hosting and for motivating me to actually put this in writing.