First the whine.  (Yes, whine, not wine).  I've had a rough week.  I'm trying desperately to figure out what I need to pack for camp, as well as trying to make sure going completely off the grid will not result in unpaid bills (home or work), missed appointments, or anything else important.  If that were the only thing going on in my life, I'd be stressed.  But I'm also dealing with end of the school year activities, normal chores, regular work projects, and trying to get a work out in.  And yesterday, my hamstring decided it was pissed at me and my brand new dishwasher stopped working.  Yeah, great day around here.
But the plumber and electrician are coming this morning, I can read books while in pigeon pose, and I am going to find my darn foam roller (I had to hide it from Shoo LOL and I've forgotten where I put it!) and I'm going to put the thing to use.  Seriously, people, I will manage to make margaritas lemonade out of all these lemons that life keeps throwing at me.
So, lets talk about something fun instead!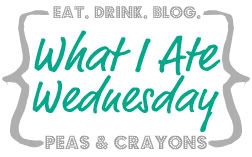 Let's talk about what I ate at Savor! Savor is not just a beer event. It's a beer and food pairing event. And let's just say I watched what I ate for days beforehand, knowing I wanted to eat whatever I wanted that night.
We started our evening at a "Private Salon" called Terror or Terroir, led by the Brewmaster at Cambridge Brewing Company. He did an amazing job pairing local cheeses with his beer. Only one pairing wasn't awesome, but both the beer and the cheese were really good – just not together.
The food at the main event was also selected to go with specific styles of beer.  There were several "meat on a stick" options and I tried every single one.  Apparently beer brings out my inner caveman.  I discovered that smoked beer goes really well with spicy meat as well as with s'mores.  Also, butterscotch cheesecake and red velvet cake are awesome with stouts.  Who knew you could have your beer and dessert too!?!  I think I could live quite happily on meat, dessert, and beer.  (And then you'd have to roll me out the door…)  All in all, I really enjoyed the event again this year, but I'm quite thankful that this is a once a year indulgence.
This month's theme is "Sensible Snacking".  I'm not even gonna pretend that what I ate at Savor was sensible.  I have, however, been trying to eat smaller meals more frequently plus I eat a small amount of protein every time I eat.  This seems to be really helping me not get ravenous and eat crazy amounts of food.  My favorite snack lately has been a slice of honey ham wrapped around a small bit of cheese and whatever veggies I have in the house.  Sunday night, I actually got down to the point that the only vegetable in the house was pickles.  Oops.
Thanks, Jen, for another fun WIAW!