I'm going to come clean – I'm toying with the idea of running the Richmond Marathon.  I know.  I've professed my love for the half marathon and my, umm, not so much love for the marathon.  But, I have to run 21.9 miles for Ragnar.  What's another few miles?
Here's why I'm still on the fence:  running is sucking lately.  Not just on hot days.  Pretty much every day.  My legs have no spring and no speed.  I ran a tempo run yesterday and my tempo miles were slower than I used to run an easy pace run.  My legs had zero interest in going faster and my breathing was ragged.  Just for the record, it was a lovely, very un-Virginia-like, cool day.  WTH?  I just keep hoping that this is residual from not running enough in June and early July and that my body will start to figure things out soon.
But it definitely is running counter to my plan to not run a marathon again until I have a chance at beating 4:30.  Good thing Richmond doesn't usually sell out early.  I have some time to follow Hal Higdon's Intermediate 2 plan (with a double or two for Ragnar) and see what happens…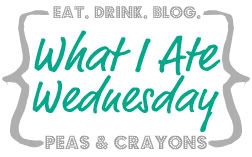 Since running is so depressing lately, let's talk food.  Or more precisely, food and beer.  Last week, Beer Geek and I attended a "Farm to Bay" beer dinner at our favorite brew pub, Mad Fox.  The food was AMAZING.  The beer was fine, but I'm not a summer beer girl, so the only beer I loved was the Orange Whip.
Summer Corn Veloute paired with English Summer Ale
(That's crab you see on the top. Yum!)
Asparagus and Mussel Salad with Praha Pils
(I don't like mussels, but these were really good.)
Potato Filled Agnolotti with Orange Whip IPA
(LOVE! My favorite course for both the food and the beer.)
Skillet-Seared Ribeye with lobster stuffed potato
and creamed spinach with Cask Geordie Brown Ale
(I would have been happy just with a plate of the potatoes!)
Summer Strawberry Napoleon with Diabolik Belgian Strong Ale
(As usual, I forgot to take a dessert pic until I'd eaten most of it. Oops.)
If you are local, I highly recommend you try one of the beer dinners at Mad Fox!  The food is always good and they do a nice job of pairing the beers.   Even when I'm not a fan of a specific beer, it's always fun to see how it works with the food!
Have you ever been to a beer or wine paired dinner?  What did you think?