Recently, I was given the opportunity to do a juice cleanse in exchange for a review on my blog.  I had heard of South Block Cafe many times (it's local to me) and had had the opportunity to try their juices after a Revolve spin class.  When I read about Sue and Courtney's experiences, I decided it would be something interesting to try.
So, why do a juice cleanse?  Here's what South Block has to say:
A Juice Cleanse is a completely safe and natural way to give your body the necessary nutrients while at the same time giving your digestive system a much needed break.
It's meant to be a lower calorie, natural way to provide your body with lots of vitamins and minerals, while leading you to healthier eating habits.  It's not intended as a diet or specifically for weight loss, but rather to help you learn to eat less sugar and processed food.  It's basically a reset, a way to rebalance your system.
So why did *I* want to do a juice cleanse?  Well, to be honest, some part was curiosity. What would it be like? Could I even successfully do it? Would I lose weight? What would the cravings be like?  I was also hopeful that it would act as a reset and break me of some of my awful eating habits. I'd gotten in the habit of eating out of boredom, would this help me break out of it?  Also, my skin has been breaking out a lot and I'm sure it was my eating.
Pre-cleanse
I didn't do a very good job on the pre-cleanse. The Fit Foodie events were the weekend before my cleanse, so I didn't really eliminate any of the suggested items like dairy and meat.  I did try to eat on the lighter side and not as much and was mostly successful with that.  I also mostly weaned myself off of caffeine.  I do wish I'd done a better job of that.
The way the cleanse works, you drink 6 specific drinks over the course of the day.  The drinks are cold-pressed and unpasteurized to preserve as many nutrients as possible.
Juice 1: Detox – contained cucumber, apple, kale, spinach, celery, parsley, and lemon and 180 calories. I found the cucumber taste to be overwhelming, but it was quite drinkable.
Juice 2: Glow – contained pineapple, apple, fennel, aloe, lemon and mint and 200 calories. It was quite yummy and I looked forward to this drink each day.
Juice 3: Greens – contained cucumber, celery, kale, spinach, parsley, fennel, lemon and mint and 80 calories. Despite liking all of the ingredients, this drink was barely drinkable. More on that below.
Juice 4: Cure – contained pineapple, carrot, lemon, cayenne, turmeric, ginger and 200 calories. I liked the pineapple base with the ginger kick, so I enjoyed this drink.
Juice 5: Renew – contained carrot, apple, beet, kale, lemon, and ginger and 200 calories. There's only one vegetable that I truly don't like: beets. I think this would have been a decent drink, if not for the beet flavor.
Juice 6: Caveman Mylk – contained cashews, water, vanilla, cinnamon, dates, Pink Himalayan sea salt and 300 calories. I LOVED this drink and will be sad not to end my day with this going forward.
Day 1
I got up fairly late and drank some water before my first juice.  I had a hard time getting the juice down, but succeeded and felt comfortably full on it.  Approximately 2 hours later, I drank the second one and really enjoyed that.  I was not hungry before or after it. Then the headache hit.  I'm thinking it was a caffeine headache.  Then I had to drink juice 3.  I managed to get it down with the help of a straw, but I was seriously hindered by what was becoming a really bad headache.  Finally, just before I drank juice 4, I drank a glass of caffeinated nuun and took some advil.  I was finally feeling hungry and enjoyed drink 4. Twoish hours later, I drank juice 5, even though I wasn't particularly hungry and it didn't taste all that great.  Because I'd gotten up so late, I had my final juice at 9:40 and it was so good I practically chugged it.
Thoughts on day 1:  I really had no issues not eating real food. The juices were very filling, so I never felt hungry.  I had to actively choose not to grab snacks, but they weren't needed, just habit.  I'm not sure what caused the headache, but that was my only real issue.  I was never cranky and had no other physical issues other than a few extra potty trips to pee. This was a planned rest day for me.
Day 2
I drank juice 1 a little earlier in the day and it went down easier than it had the first day, mostly because I was hungry.  I drank juice 2 while we were at the movie theater and I found that I was not even tempted to eat the boys' popcorn, which was quite surprising.  I managed to drink juice 3 over ice with a straw, but I didn't quite finish it.  Then I went to work, so I had to go 3 hours without.  I was pretty much starving when I got home to drink juice 4.  I drank that as I was fixing dinner for the family and didn't have too much of an urge to eat their dinners.  I was still hungry after, so I drank juice 5 a little early, but could not get it all down.  Finally, I was so happy to drink juice 6.  I also drank that over ice (as I had all the other drinks except #2 on the second day), but I did that to make it last longer.
Thoughts on day 2: I was still doing well with just drinking juice.  I was not terribly tempted to cheat, but I was a bit hungrier, especially when I had to push one of the juices back.  I had an unplanned rest day due to needing to go to work.
Day 3
I got up and went for a 3 mile run.  It was a pretty awful run due to not having a lot of energy + wicked humidity.  I honestly don't know which was the greater culprit. After the run, I chugged a glass of water and the first juice. It went down pretty easy as I was hungry and hot.  I was quite hungry by the time I got to drink Glow two hours later.  I again put this over ice, mostly to slow down how fast I drank it, but I was still hungry when I got done.  By the time juice 3 rolled around, my stomach was growling, but I struggled to get it down.  I finally added some apple juice to it and that made it palatable.  As hungry as I was, I knew I needed to get as much in as possible.  I wasn't feeling the need to cheat, but I was feeling the need for more food.  I played the same ice trick with number 4, but still managed to finish it in record time.  Less than 2 hours later, I was really ready for juice 5, but had a hard time getting around the beet flavor.  I was pretty happy to finally reach juice 6.  Not only was it yummy and filling, but it meant I was done.
Thoughts on Day 3: I was really ready to be done with this by day 3.  I started craving apples and nuts and other real foods.  I was hungry for much of the day and that makes me kind of crabby.  I was soo soo glad to be done.
Would I do it again?  No. It was an interesting experience and I'm glad I did it.  I broke my caffeine addiction and decreased my desire for sugar, but I didn't enjoy the flavor of some of the juices and I really missed eating with my family. I generally eat pretty healthy with an emphasis on fruits and vegetables with a small amount of not so healthy (beer, chocolate.) My body didn't seem to react any differently to the detox, other than to not really have any specific food cravings, and I'm feeling just fine now.  I did lose a couple of pounds, but they came back on pretty much as soon as I added more grains to my diet (ok, and maybe a couple of beers…) I actually miss having the refreshing Glow and I miss ending my day with the Caveman Mylk, but you couldn't pay me to drink the green juices again.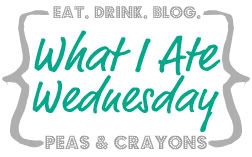 Have you done a juice cleanse?  Did you experience any side effects?  Would you do one on a regular basis or is it an infrequent thing for you?
Disclaimer: I was provided the juice for no cost.  All opinions are my own.